"Here is your spring"
Tulip Store is specialized in flowerbulbs of exclusive tulips and many homemade tulipmixtures. Besides tulips, we also have a very interesting selection of daffodils, hyacinths, other flowerbulbs and perennials. We deliver the flowerbulbs to your home in all EU countries from early September. 
Our pursuit of the best quality includes the delivery of the largest bulbs (size 12/+ cm.) for the largest flowers and all kind of 100% real. All flowerbulbs arrive directly from a selection of the finest Dutch growers. With many professional photographs and combinations advices we will inspire and inform you as well as possible.https://www.tulipstore.eu/fr/narcisses/toutes-les-narcisses/
PASSION FOR TULIPS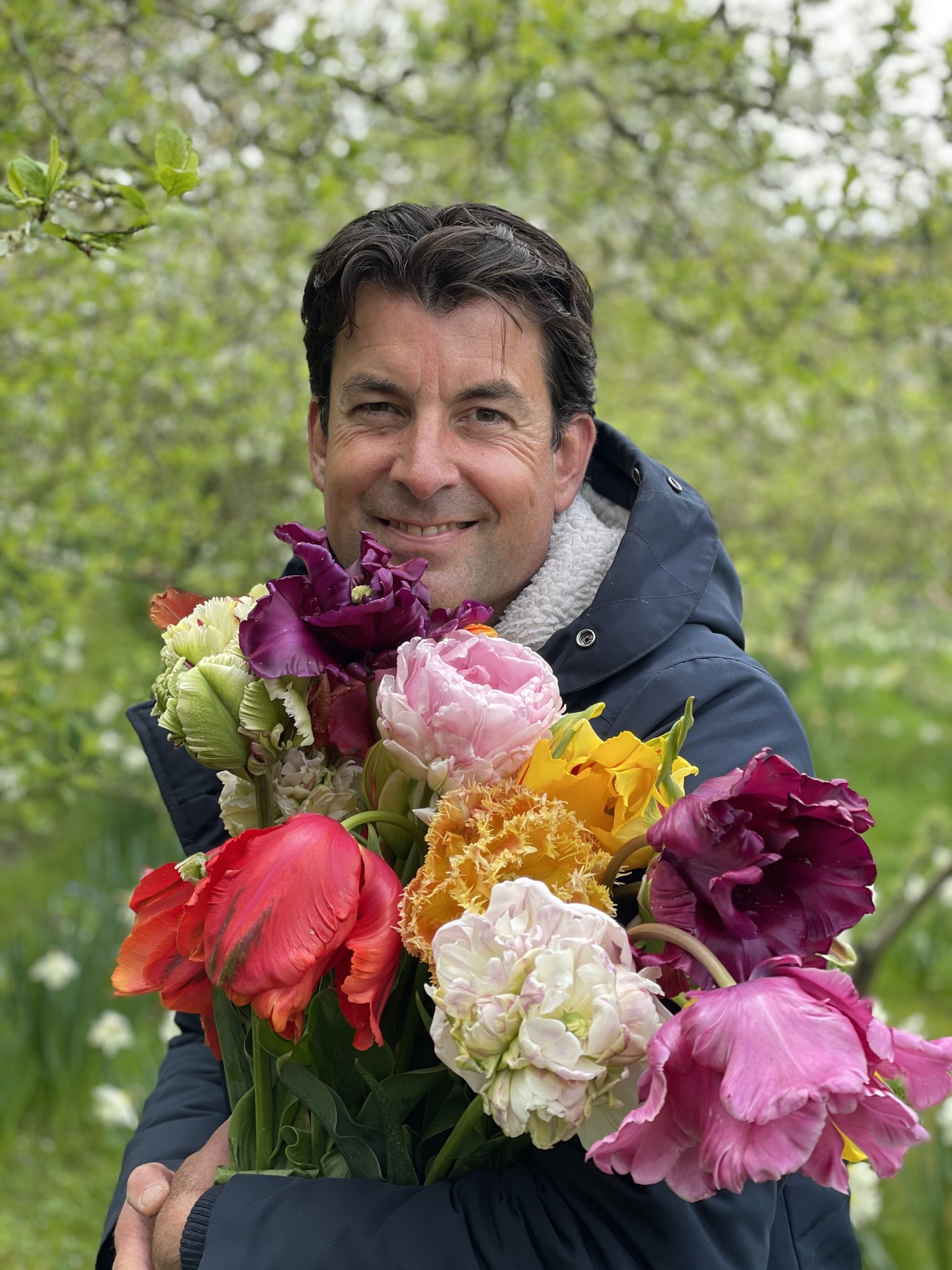 Michel de Bruine: "My passion for tulips has early arisen. With so many colours and varieties there is no other flower that brings more people the feeling of spring. For 20 years I visit every year many growers in their nursery to see the present, but also to see the new assortment and buy flowerbulbs of the finest and newest varieties for you. It seems at times like a candy store". 
In our Tulip Store Show Garden, located at: Johan Speelmanweg 7 in Voorhout, Netherlands in the middle of the bulb fields, I try out new, surprising combinations and varieties and admire the beautiful flowers every day in spring. More than 400 varieties of tulips and my homemade tulipmixtures can be admired here 24/7 every day from April 1st till May 15th and free entrance. You are most welcome in Voorhout, just 5 minutes from the Keukenhof. If you would like a guide in our Showgarden please send an e-mail to [email protected].
EXCLUSIVITY
Many new varieties are even exclusively available at Tulip Store. For example: the wonderful, longstemmed tulip 'Flaming Memory', the longstemmed orange French peony tulip 'Le Lavandou', the new soft pink peony tulip 'Gabriella Double' and the unique, parrot tulip 'Double Flaming Bird'.
Our homemade tulip mixtures include: the lovely tulip blends named after my daughters: 'Stella's Choice' and 'Olivia's Dream' and the longstemmed tulipmixture 'French Rubies'. In addition, we have the lovely blends available exclusively at Tulip Store: 'Linda's Vintage', 'Aunt Green', 'Lottas Favorites' and 'Mette's Marvel', these are composed by well-known and enthusiastic garden designers from abroad.
For a longer flowering time of at least 75 days in the same place, I can heartily recommend the following mixes: the 'Tulip Store 75 days Tulips Mix' and the 'Tulip Store 75 days Narcissus Mix'. These mixes consist of no less than 20 different types.
DELIVERY
Tulip Store delivers the finest and largest flowerbulbs at your home or at your friends/family/relations from the beginning of September in all EU countries. When you order after September 30th. we will send the flowerbulbs immediately. 
If you are looking for a tulip that is not offered in the webshop or for larger quantities for landscaping or if you have other questions please let us know.
I wish you lots of garden pleasure!
Michel de Bruine - Director Tulip Store