We have our own Showgarden with

500 different varieties of tulips

and mixtures this year! In the Showgarden are normal but also many new and exclusive varieties of tulips. In addition, I try to make wonderful and unique mixtures myself.
Mixtures with varieties with the same flowering time and mixtures with varieties with different flowering times.
Our large show garden is located in the middle of the tulip fields which you can also admire.
You are very welcome this Spring at Johan Speelmanweg 7 in Voorhout, The Netherlands.
We are open from

April 9th., 2023 until May 14th, 2023.
Free access and open 24/7.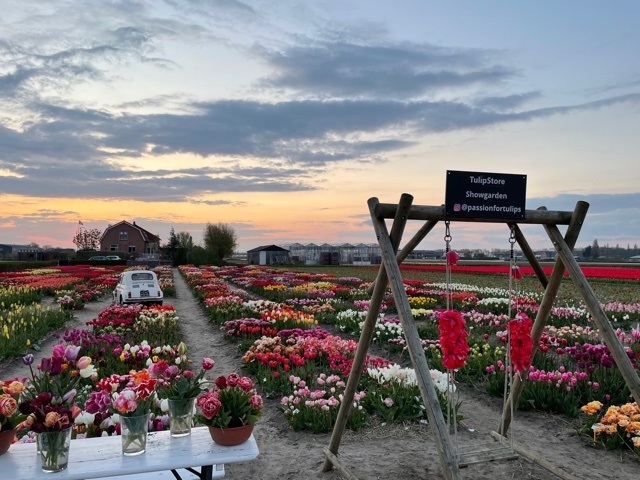 If you would like a guide with a group, you can send an email to [email protected].
See you in Spring in Voorhout!
You can also follow the latest news on our Instagram account:

@passionfortulips.
Hereby we offer you great places to stay during your holiday here:
- Hotel Van der Valk in Sassenheim
- Bed & Breadfast De Groene Bollenschuur in Hillegom
- La Paulowna Boutique Hotel in Den Haag
Colourful greetings,
Michel de Bruine
Tulip Store