The garden tulip, also known as common or spring tulip, is a popular and colorful variety of flower that is often grown in gardens, parks, and flower beds. They belong to the genus Tulipa and are known for their beautiful flowers in a wide range of colors and shapes.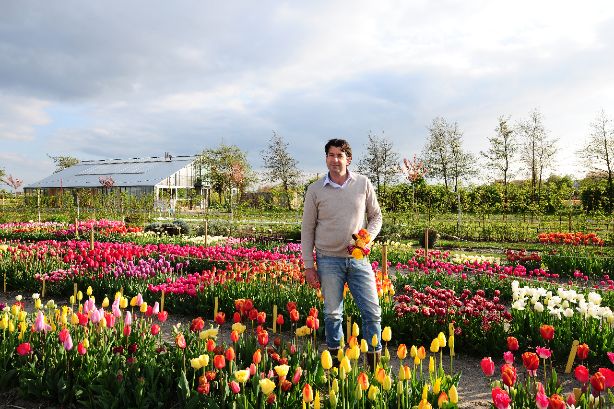 Garden tulips are popular for their beauty and are often used in garden designs, flower beds, and as cut flowers in bouquets. They are a classic choice for spring flowers and bring a cheerful atmosphere to the garden.
Blossoming Period of Garden Tulips
Garden tulips typically bloom in spring and are a welcome addition to the spring garden. The exact blooming time may vary depending on the variety and climatic conditions.
Caring for Garden Tulips
Garden tulips thrive in well-draining soil and require an adequate amount of sunlight. They should be planted in the fall to bloom in the spring. After blooming, it's important to remove faded flowers so that the plants can focus their energy on bulb development for the following year.
Other Characteristics of Garden Tulips
Height: The height of garden tulips also varies, with some varieties staying low and others growing considerably taller.
Propagation: Garden tulips are typically propagated by planting bulbs. Bulbs can be dug up, divided, and replanted after blooming to create new plants.
Variety of Flowers: Garden tulips come in many varieties and colors, including red, yellow, orange, pink, purple, and white. There are also two-toned and fringed varieties with unique petals.
Discover our garden tulips at Tulipstore and turn your garden into a true tulip paradise! Take a look at all our tulips in our store.