Posted on
By Michel de Bruine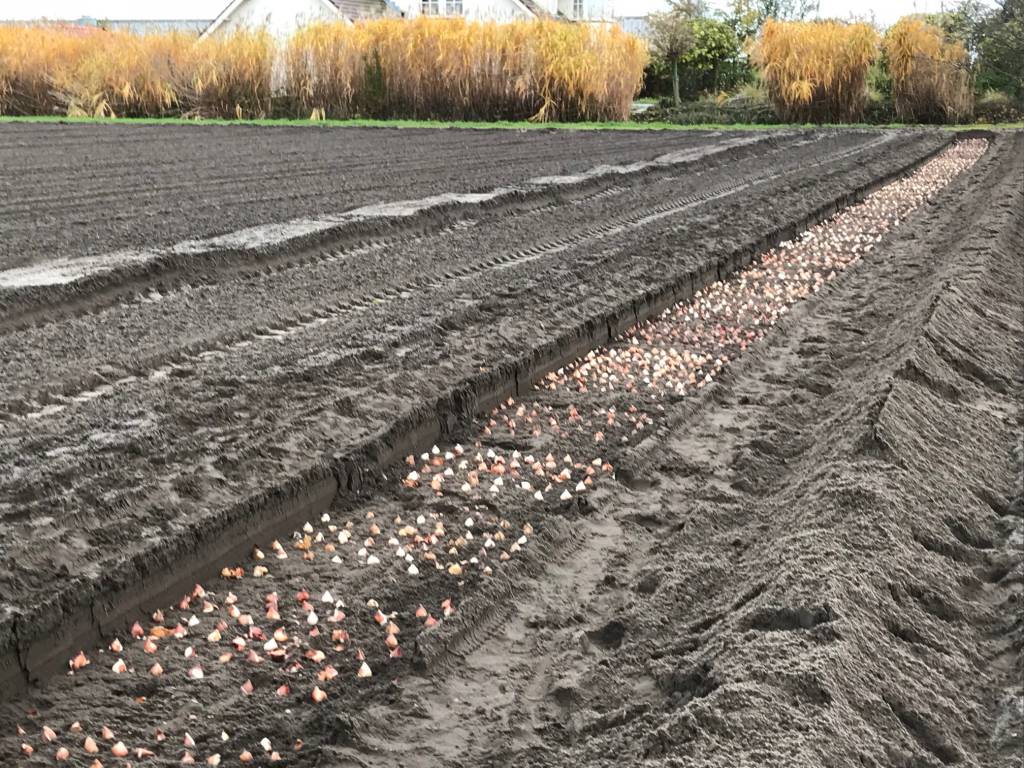 The first part of the tulip bulbs of the Tulip Store Show Garden was planted last Saturday. No less than 300 varieties of tulips can be admired in Voorhout at 5 minutes distance from the Keukenhof.
Last Saturday we started planting the tulip bulbs in our large Tulip Store Show Garden at the beautiful location: De Tulperij at the Herenweg 16b in Voorhout, Holland. Together with my family and grower Jansze the first large part was planted. No less than 300 varieties of tulips and home-made mixtures will be planted in total. In addition, many new daffodils and many Alliums. The weather conditions were very good.
You are most welcome in spring to admire this beautiful sea of flowers, until then!